Current position:Home>>Product
Product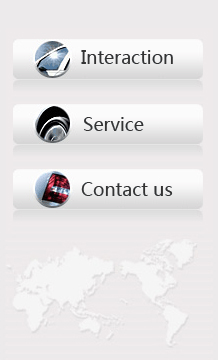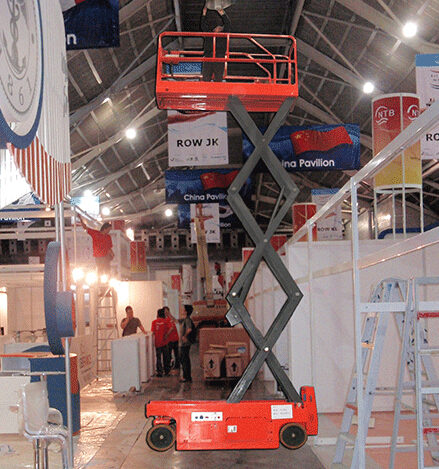 GTJZ0608S
Platform height 5.8M
Working height 7.8M
Overall length 2.19M

GTJZ0608S
Models

GTJZ0608S

Dimensions

Platform height max.

Platform extended

Lengt - stowed

Height- stowed

Wheelbase

5 ft 4 in*2 ft 5 in*3 ft 6 in

(

1.64 m*0.76 m*1.1 m)

Productivity

Lift capacity - extension deck

Tire size (solid non-marking)

12 in * 5 in (305 mm * 115 mm)

Power

24V DC (4*6V, 225Ah batteries)

Hydraulic system capacity

Weight

Standards Compliance



Standard technical features

Options available

● Self-propelled

● Overload sensor with alarm

● Can be drived at full height

● AC power on the platform

● Automatic braking system

● Platrom work lights

● Proportional controls

● Airline to the platfrom

● Automatic pothole protection

● 4*225Ah Battery

● Self-lock gate on platform

● Leakage protection

● Non marking tyre

● Portuguese manuals

● Emergency stop button

● Portuguese Warning marks

● Emergency lowering system

● Onboard diagnostic system

● Cylinder holding valve

● Tilt sensor with alarm

● All Motion Alarm

● Horn

● Hour meter

● Safety brackets

● Forklift pockets

● Foldable guardrails

● Extendable platform

● Charger protection

● Flashing beacon

● 2WD
Benefit for the applications:

● Small turning radius: The outside turning radius of the tires is

6 ft 5 in (1.98)

and the inside turning radius is 0 ft 0(m).

●

Large load capacity: The maximal load capacity reaches 705 lbs (320 kg) and the

load capacity




of the extended platform is up to 265 lbs (120kg)

.



●

Sufficient electric power: Trojan batteries imported from USA are used with four groups

with capacity up to 225Ah;

●

Advanced technology: Adpot DeltaTech control system and fault self-diagnosi

technique,

with

anti-collision transducer option.

●

High reliability: Imported key components and the waterproof capacity of major

with

electric components is up to IP65.

●

Good safety: Equipped with horizontal switch and weighing sensor, which ensures the safety of equipment and operators.

●

Easy maintenance: Dual revolving doors, easy to maintain.

●

Energy-saving and environment-friendly: Low noise, no pollution,

and environmental protection standard.