Current position:Home>>Product
Product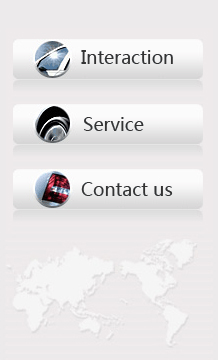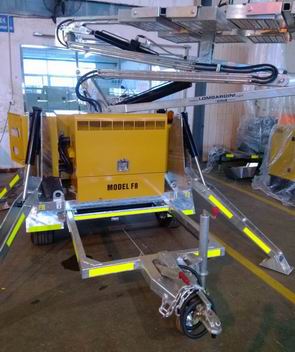 GTLT 09F4
Mast Height 9m:
The original integral trailer frame is with excellent structural strength and rigidity
the small size realizes max 6 sets loading into 40 feet container
Options for LED lights available. Can be turned on or off separately t
GTLT 09F4
Standard Items
GTLT 09F8
GTLT 09F4
Machine Size (L * W * H)
3100 * 1800 * 2495
Mast Height(m, Fully Extended)
9
Weight (Dry, kg)
1800 ( without fuel )
Engine model
KD440(Kohler, Italy)
Engine Characters
Diesel, 4 cycle, In line, Air coolant Diesel
Frequency(Hz)
50/60
Speed(rpm)
3000/3600
Continued Power(KW)
4.8/5.2
Engine Aspiration
Naturally aspirated
Number of Cylinders
1
Combustion Type
Direct Injection
Engine Aspiration
Natural
Alternator
SP10MG (Linz,Italy)
Alternator Characters
Brushless & Single phase
Rating Voltage (V)
230(AC)
Alternator Insulation
Class H
Alternator Protection Grade
IP23
Fuel Tank Capacity
80liters (21 US Gallons)
Fuel Tank Operating Hours
156hours
52hours
Type of Lights
LED
Food
Number & Power of Lights
8×300W
4×1000W
Mast extension
Manually
Mast Rotation
±165° hydraulic driving
Light Bar Tilt
Electric operation
Stabilizing Support & Number
Hydraulic operation,4 foldable
Suspension & Braking System
Hexagonal rubber axle with drum brakes
Hitch
Ball or O ring & stable hitch in height
Acoustic Pressure
72dB(A) at 7 meters away
Applicable for:
Applicable for most of inside and outside place. Asphalt paving, disaster relief, repair
and maintenance of water supply, gasoline, tunnels, and mines, waste disposal, parking
lot, wharf, civil and military airport, as well as various illuminations for combat readiness.
Installed with generator, the light tower works with convenient power supply
Night construction condition has been improved to raise working efficiency and speed.
Characteristics:
Composed by eight 300w LED light or four 1000W Metal halides, have high lumen output,
good color rendition and overall lighting, long lamp life.
Lamp frame can rotate horizontal and freely, each lamp can vertical adjust lonely.
Articulated mast with staleness valve, avoid to drop with impact. Mast can extend to
9 meters
(height can be customized).
Installed with generator, one tank gasoline can last 150 hours or 50 hours, subject to
different lights.
Equipped with big tyres and brake system, increasing its capacity to climb and trail to
move on uneven road. Big tyres also increase touchdown areas to oppose wind beating.
Using waterproof electrical boxes to avoid rain, suit for bad condition
Some features of machines
l This light tower is energy-efficient, when equipped with 8*300W high efficiency LED
light with each of the light can reach 39000 LM, Protection class IP66. And
irradiation distance up to 100 meters.
l The innovative design of the four-bar linkage mast can be extended to 9 meters,
which is worked by hydraulic cylinder with balance valve, ca be lifted more smoothly,
and can be kept in the setting position for a long time.
l The original integral trailer frames structure is with excellent structural strength and
rigidity, and the small size realizes max 6 sets loading into a 40 feet container.
l The irradiation range is broad: the mast can be rotated within +/- 165°, and the
irradiation angle can be adjusted by hydraulic controlling.
l 75 dB(A) @ 7 meters: the air-cooled genset is with noise proof canopy.
l Full hot dip galvanized frame, mast and legs, could be against harsh environment.
l Four independently operated hydraulic legs can support stably and reliably even on
rough ground. This makes it capable to withstand a force of Level 9 Wind.
l The IP65 wire harness and control baox, and full fplu-in electrical connections,
makes maintenance easy to do.