Current position:Home>>Product
Product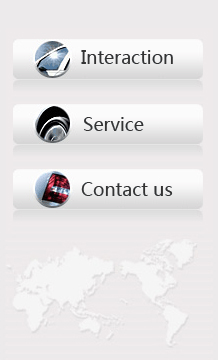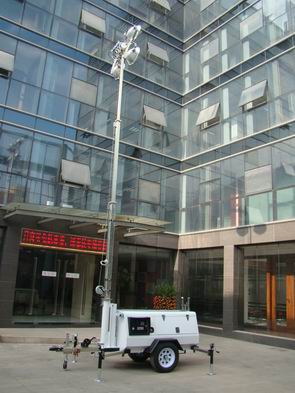 GTLT 09TN
Mast can extend to 9 meters;
one tank gasoline can last 13 hours;
The winch with self-locking device can extend the mast easily;
The individual winch are able to make the mast extension reliable and safe;
The mast can be rotated 330° m
GTLT 09TN
Model

GTLT 09TN

Length (mm)

4360

Width (mm)

1430

Height (mm)

1450

Height( Fully extended, mm)

9000

Weight ( Dry, kg )

890

Engine model

D905-BG (Kubota,Japan)

380(Chinese brand)

Frequency(Hz)

50/60

Speed(rpm)

1500/1800

Continued power(KW)

5/6

Number of cylinders

3

Diesel engine characters

4 cycles, In line, Watercooled diesel

Combustion type

E-TVCS

Direct injection

Engine aspiration

Natural

Alternator

Brushless & single phase (Linz,Italy)

Rating voltage (V)

230

Alternator insulation

Class H

Fuel tank capacity

170 liters ( 45US gallons )

Operating hours with full fuel

120 hours

Type of lights

Oval metal halide floodlight (Chinese brand)

Number & power of lights

4×1000W

Mast lifting & extension

Manually

Mast rotation

330° Manually

Light tilt

Manually

Stabilizing legs

Manually

Trailer suspension system

Leaf spring

Hitch & tow bar

Ball or O ring & stable hitch in height

Tire & rim size

14"

Output socket

2 Pieces

Acoustic Pressure

72dB(A) at 7 meters away

Max. qty in a 40" Container(sets)

12
Applicable for:
Applicable for most of inside and outside place. Asphalt paving, disaster relief, repair
and maintenance of water supply, gasoline, tunnels, and mines, waste disposal, parking
lot, wharf, civil and military airport, as well as various illuminations for combat readiness.
Installed with generator, the light tower works with convenient power supply
Night construction condition has been improved to raise working efficiency and speed.
Options available please further check.
Characteristic:
Composed by four 1000W Metal halides, have high lumen output, good color rendition
and overall lighting, long lamp life.
Lamp frame can rotate horizontal and freely, each lamp can vertical adjust lonely.
Telescope mast use three section, automatic lift. mast with staleness valve, avoid to drop
suddenly. Mast can extend to 9 meters(height can be customized as per your case after
calculations in our side).
Installed with generator, one tank gasoline can last 13 hours. If use city power, it's long
term.
Equipped with 14" tyres and brake system, increasing its capacity to climb and trail to
move on uneven road. 14" tyres also increases touchdown areas to oppose wind beating.
Using waterproof electrical boxes to avoid rain, suit for bad condition
Some illustrations of machines
l The winch with self-locking device can extend the mast easily;
l The individual winch are able to make the mast extension reliable and safe;
l The lights can be adjusted manually at the non-lifting position, each light can be
rotated 360° and 90°;
l The mast can be rotated 330° manually;
l The galvanized mast and the powder coated canopy endure outdoor environment for
a long time;
l The AL-KO Hexagon rubber suspension system option is suitable for variously rough
road, and it's maintenance-free axis's service life will be at least 20 years;
l The excellent-quality and multi-fault protection generator with the low-emission diesel
engine and brushless alternator can power all the lights stablely and continuously;
l The simple and clear graphic indication and operating mark on the control panel;
l Four 5000lb individual stabilizing legs can support the tower stably and reliably, even
on rough ground, and ensure the lighting tower can also work in the 8 grade windy weather;
l All the outdoor electrical plugs and sockets are at least IP44 protective class.