Current position:Home>>Product
Product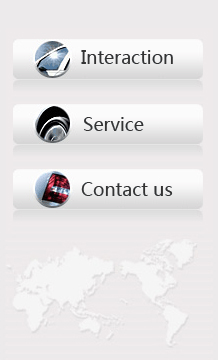 GTSZ 30
GTSZ 30, Self-propelled spider lift, boom lift, hybrid spider boom lift
GTSZ 30
Item
Measurement
Features
Max. Platform height
28m
Max. Working height

30m

Maximum Horizontal Outreach

14m (200kg)

15.7m (80kg)

Swing

450°

Platform rotate

180°

Fly jib rotate

180°

Gradeability

30%

Load Capacity

200Kg

Driving speed

0~3km/h

Maximum allowable wind speed

12.5m/s

Maximum allowable slope
1°

Maximum allowable working noise

About 77dB(A)

(About 7 m)

Maximum allowable side forces

400N

Measurements

Overall length - stowed

7.2m

Overall Width- stowed

1.58m

Overall Height - stowed

1.98m

Ground clearance - center

0.31m

Platform size(Length*Width*Height)

1.2×0.8×1.1m

Overall Weight

5000Kg

Measurements of stabilizer pedal

0.31×0.22m

Maximum Capacity of each pedal

32KN

Working on the ground pressure

2 KN/m^2

Crawler walking on the ground pressure

65KN/m^2

Overall width, stabilizers extended MAX/MIN

5.5/4.8m

Width Max/min Restricted unilateral narrow unfolding

4.39 / 3.9m

Width Max/min Restricted bilateral narrow unfolding

3.2 / 3m

Stabilizer can support the slope gradient

30%

Maximum ground clearance -unfolding of stabilizers

1.26m

Working range of restricted unfolding
- bilateral narrow unfolding)

±20°

/(unilateral narrow unfolding)

220°

Caterpillar band adjustable
Height/Width when unfolding

0.22/0.17m

Hydraulic tank capacity

75L

Diesel tank capacity

40L

Auxiliary Power

12VDC

Wireless remote control distance

100m

Engine

Perkins 403D, 18.5 Kw

External electric drive

220V / 400V

3Kw / 5Kw
1、Technology and characteristic (Series 30M)
Non-trace rubber track chassis,small ground pressure,it can road、work in any ground ,even in delicate marble ground and will not cause any damage.
Ø Engine——Perkins ( imported with original packaging), with the strong power and
good exhaust emission
Ø Dual power supply drive,220/380v power and diesel engine can be used to walk
and aloft working, whether indoor or outdoor work。
Ø Dual speed hydraulic motor drive,driving speed: 0-3km/h。
Ø The height and width of caterpillar band can be adjusted, and can be controlled the different height adjustment. Adjusting up-down crawler is to adjust the distance between the ground and chassis, in order to make the equipment can walk in complex pavement without damage the chassis ,it improves the equipment adaptability. There are two types to adjust caterpillar band which is hydraulic automatic control and manual adjustment。
Ø Control differential speed to slippage and steering, small turning radius , in situ turn。
ØBig power,maximum grade ability :30%,Our products can stop on this slope ,
and in this slope degree to start again
Ø Stabilizer and working bucket interlock, there are three kinds of operation mode,
respectively are working control of bilateral wide unfolding, single narrow unfolding,
bilateral narrow unfolding , it has a very strong adaptability to working area , and also can bypass the barrier ,can working in limited space。
Ø Stabilizer leg can automatic balance, also can be manual separate controlled。
Ø Rotation Angle is 450 °,a large range of operation area。
Crane:
Ø The arm frame is manufactured by high strength alloy steel and titanium alloy , light weight , good stability of operation , stable operation, safe and reliable。
Ø Hydraulic servo leveling——Making our products more secure and reliable, to avoid the leveling risk of failure caused by electrical failure 。
Ø The technology of concentric roller expansion , guaranteed that the retractile telescopic boom, without eccentric shaking。
Ø Fly jib and working bucket all can be rotated to 180 °, can bypass avoidance (walls, railings, etc.)when in the working state。
Ø Work bucket can be disassembled , it increased the mobile flexibility in the narrow place。
Ø Built-in all line, cannot be caught by things , without afraid to exposed under the
sun and rain, prolong using life。
Platform and Control System:
Ø Working platforms are made by aluminum alloy, light weight.
Ø 180 degrees hydraulic platform rotary.
Ø Load capacity is 200kg.
Platform Control:
Ø It equipped with 100 m wireless remote control device, we can operate all action in
the platform, operation can be more comfortable flexible and handy.
Ø The main functions is to use handle to control arm frame rising/drop, stretch/shrink and rotary table. We can use the imported handle of proportion to control the machine.
Ø Secondary functions is to use toggle switch to control platform leveling and platform rotary.
Ø Selection function button uses the button switch to control engine speed and engine starting, auxiliary control, driving starting, driving speed, horn and generator etc.
Safety Device:
Ø Full scale gradient control——The driving, steering, arm frame raised /stowed 、rotate
chassis in full scale fader control,make our lifts easy to be located and be
operated more smoothly even in narrow environment.
Ø Two seat belt hook available.
Ø Automatic level platform——When the arm frame angle changed, the platform will automatic keep level and also by manual。When platform inclined more than 10 degrees the
alarm had been given,and the system will cut off the function which can make the arm frame up and down and platform leveling,thus protect the operator safety.
Ø All the function button on the control panel——Marking in a simple shape symbol, easy to Read and understand.
Hydraulic System:
ü Hydraulic component——Our driving pump and driving motor adopt international famous brand.
ü Full pressure hydraulic filter——Configuration hydraulic filter and scavenge filter also including pump ( tank ).
ü Hydraulic system module——Ensuring reliability during the improvement of the maintainability and faults diagnosis。All the original hydraulic components are integrated
into the four hydraulic modules and separately be used for crane function , two-wheeldriving function , get off the machine action function , It has improved the reliability, meanwhile, reduced possible leakage from hose and connector;Diagnosis device, troubleshooting and maintenance improved the hydraulic and traditional piping system.
Transportation:
ü Small and flexible, small size, the overall height less than 1.98 m, overall width is 1.58 meters only.Easy to be transported , good throughput capacity ,can easily through the double door .The overall weight is light, it can access hallway ,and not too narrow to tumble. Well adaptability to the field , suitable for indoor and outdoor using.
ü It can transport from trailer up and down by joint tail plate , Or through unfold the leg.
The Maximum ground clearance between chassis and the ground is 1.26 meters .Flat car can
drive into or out, so as to achieve self- loading work.
Other:
ü Engine repeat startup protection system:Protects the engine flywheel's ring gear and
starting motor;
ü Engine system anomaly automatic shutdown:the engine may shut down automatically due to the over high of engine temperature or over low of hydraulic oil pressure;
ü Overhead door design:Easy to daily maintenance by operator, the operator
can examine and repair the internal structure conveniently;
ü Pin shaft and shaft sleeve:Easy to maintenance and long use life.All pin shaft
use galvanized processing and self-lubricating bearing,self-lubricating bearing, Do not
need to add yellow grease.Through the cycle test experiment, it stands up to 10 years
of normal use.